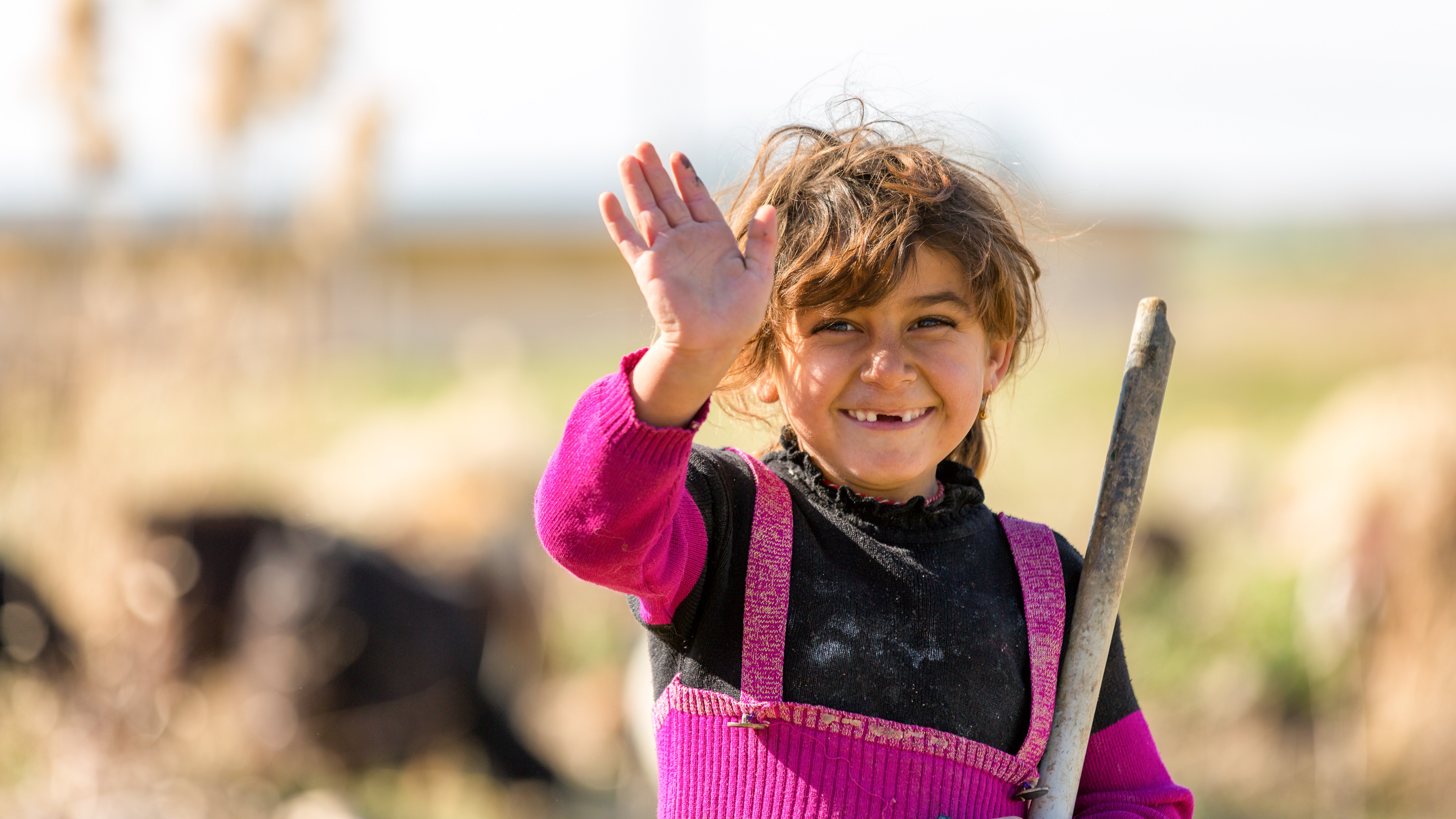 Three like minded people (Zuzana, Przemek and Matej) have met in Iraq in 2016 and after having spent a few months together we've decided, that we want to continue doing this work as a team. We've created STEP-IN in 2017 as a mean to continue our humanitarian work independently and unhindered. STEP-IN is a civic association based in Slovakia. Our main area of activity is medical humanitarian aid and so far we are present only in Iraq.
Originally STEP-IN was a humanitarian project created in 2015 by a famous slovak Saint Elizabeth University of Health Care and Social Sciences. With time, as the project grew and more partners joined in, it became evident that the project will be better off when managed by a separate entity. To this day St. Elizabeth University remains one of the main partners of STEP-IN civic association.
We at STEP-IN believe, that everyone has a duty of solidarity towards fellow men. As people across the world suffer because of war, disease, poverty, famine, injustice – things they cannot overcome on their own – they often are or feel forgotten by the rest of the world. We strive not only to help them by relieving their suffering or helping create opportunities for a brighter future, but also to give them our time and attention, to understand their needs and challenges better, show them they are not alone, help them rebuild their dignity and build lasting bridges between the suffering communities and the rest of the world.
We believe that the future of humanitarian and development aid belongs to small, specialised NGOs, whose members are driven by honest will to help instead of financial compensation, who implement services more directly, avoiding unnecessary bureaucracy of large structures, and who can better understand the needs of their beneficiaries by having responsible people working directly on the ground.
VISION
A world of solidarity, where friendships and personal connections between members of different communities across the globe help solve global challenges faster, and rapidly react to troubles arising in the most vulnerable parts of the world.
A world where people who want to connect and help fellow humans in places marked by exceptional troubles and suffering can easily find an efficient, smart, reliable and trustworthy way to do so.
MISSION
Provide quality health care to those who need it the most – victims of man-made or natural disasters.
Build lasting bridges between individuals and communities – those who need support or may need it in the future, and those who can provide it.
Provide opportunity to people who want to get involved. Help young humanitarians grow professionally and in character, so that their skills and approach can be valuable not only to their future employers but, most importantly, to the communities they will serve.
Please support us by clicking on DONATE button.
All donations are spent on direct help to the victims of the war.