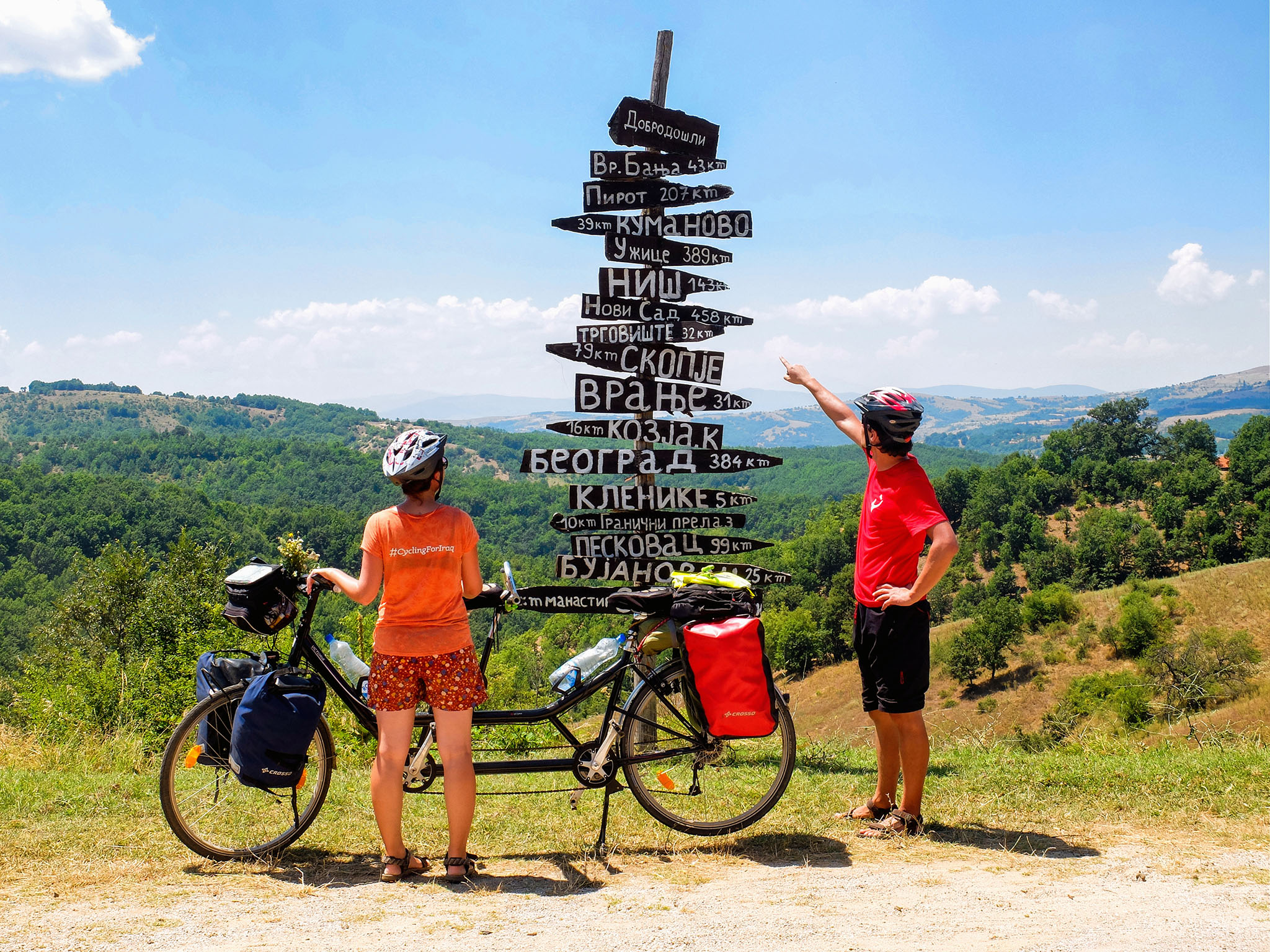 #CyclingForIraq
#CyclingForIraq is a very original STEP-IN project: we want STEP-IN tandem bike to hit the road again and we want you, STEP-IN supporters around the world, to be the protagonists of this new adventure.
In 2016 our colleagues started the journey, cycling from Europe to Iraq in the footsteps of the refugees who have attempted to emigrate to Europe, only in the opposite direction.
Now it is time to continue that journey and see how far the STEP-IN bike can go without ever stopping. The next team will start their adventure soon in May 2019, riding the bike back to Europe. After that it will be up to two of you to continue.
In fact, #CyclingForIraq aims to share the work we are doing with a greater and more diverse audience to draw attention to the need and possibilities of helping on the ground.
For each new challenge, each new team will be responsible, if willing, to create a crowdfunding campaign and raise funds for HandSAP, our healthcare and social aid program working in Duhok and Erbil.
In addition, the ride is an opportunity to challenge yourself, travel environmentally and see with your own eyes the less-known people and places connected to the migration crisis.
Let the STEP-IN bike be a symbol of solidarity and hope to share with the people on the road as well as an original way to contribute to the valuable work STEP-IN is carrying out!
Remember to check your 'spam' folders for a confirmation email. Thanks!
Please support us by clicking on DONATE button.
All donations are spent on direct help to the victims of the war.