Healthcare and Social Aid Program (HandSAP)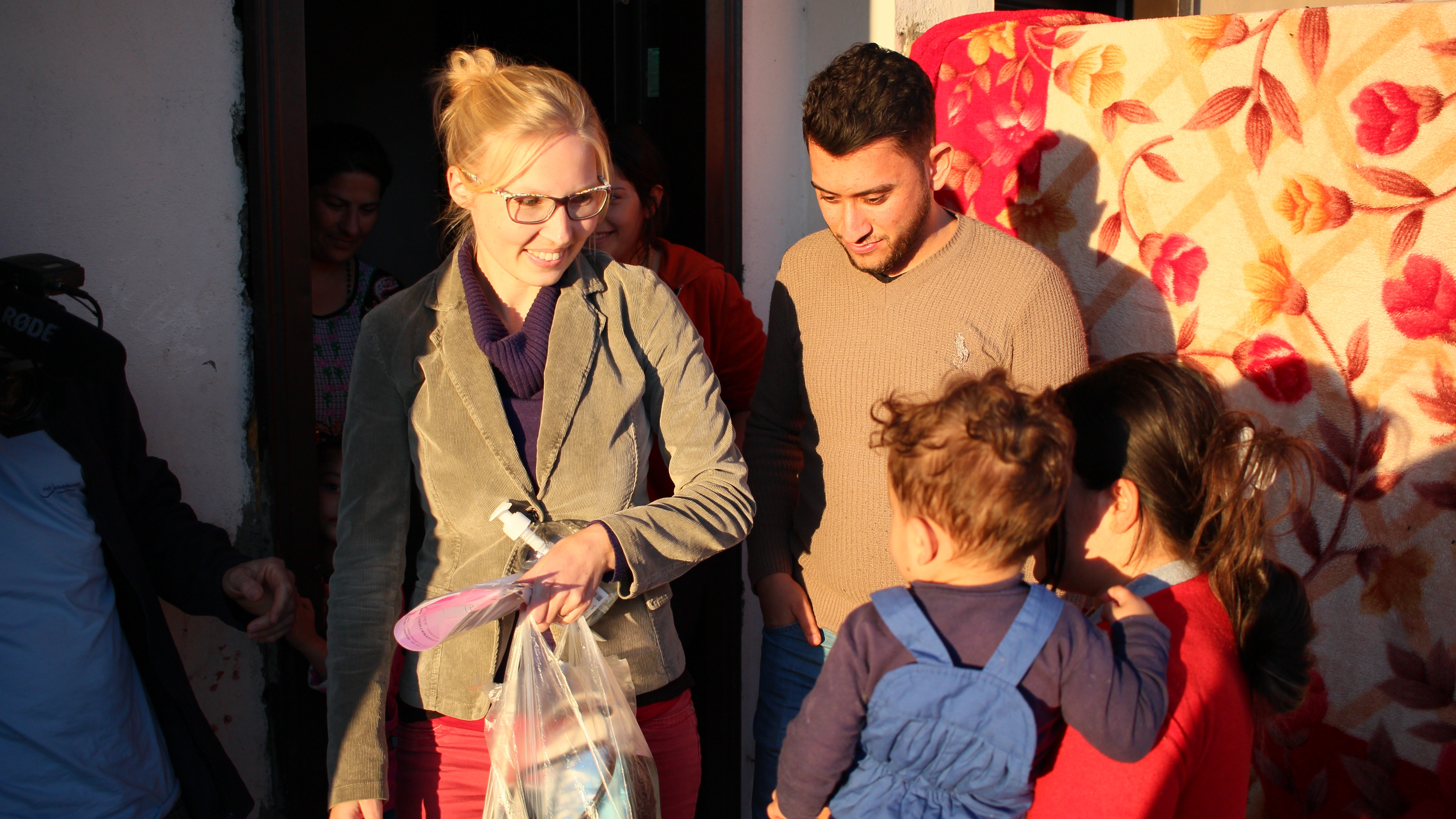 The Programme
In addition to our day-to-day work in the primary healthcare clinics, our Healthcare and Social Aid Programme (HandSAP) supports our patients in Iraqi Kurdistan – whether refugees, IDPs or vulnerable locals – with complex and specific healthcare needs. In theory, the Iraqi healthcare system ought to be free-of-charge or at least affordable and accessible for most of the population. In practice, this is not the case. Services are not free, in fact, they are often very expensive and totally unattainable. The quality of care is very poor, and clinics and hospitals are under-resourced and understaffed. Medication, especially chronic, is often lacking and waiting periods for medical examinations, treatments and surgeries are long. Instead, patients must buy their expensive medication in pharmacies or finance surgeries in private health centres out-of-pocket. For most, this is not just improbable but impossible.
So, at HandSAP, we support patients who require medical care beyond our clinic, including:
expensive, hard-to-find and/or chronic medication;
surgical procedures;
specialist assessments, laboratory tests and examinations (e.g. CT, MRI, PET scans);
transport to medical facilities;
mobility and sensory aids, and prosthetics;
rehabilitation and physiotherapy;
and other services. Helping individuals manage these needs can greatly improve their and their families' quality of life.
How HandSAP works
STEP 1: Cases with complex, chronic and life-threatening conditions are referred by our doctors to the HandSAP programme.
STEP 2: Our HandSAP team visits the patient in their home and carries out a social assessment, including: household income, family situation and background.
STEP 3: The HandSAP coordinator and a team of doctors decide how to best support the assessed patients.
STEP 4: The HandSAP team opens a case for support and carries out regular follow-ups over several months.
Find out more
To find out more about our work at HandSAP and follow our progress, go ahead and sign up to our monthly newsletter below. We'll send you updates on our patients, information about the programme and much more. You can also take a look at the HandSAP blog where we periodically post information about some of our beneficiaries, especially those who need your help the most.
Remember to check your 'spam' folders for a confirmation email. Thanks!
The vast majority of the support we provide through HandSAP is only possible through your generous donations. To continue to make this work possible and provide much-needed help to the victims of conflict, please click to donate below. All your donations go directly towards the treatments and support we fund. If you would like more information on our work and accounts, check out our annual report or e-mail us at handsap@step-in-project.org. From the whole team at STEP-IN, we appreciate all your support.
To donate to STEP-IN via PAYPAL, click here: