HandSAP
Health and Social Aid Programme

August 2018 – June 2020
Overview:
Our Health and Social Aid Programme was officially established in August 2018, however, the work undertaken through this project began when STEP-IN first arrived in Iraq in 2015. The programme was created in response to a need, a need to provide support and funding to displaced and poverty-stricken people with complex health problems, who subsequently required medication and treatment outside of our original remit of primary healthcare.
The two main barriers our HandSAP beneficiaries faced in their pursuit of consistent and effective care were the costs incurred and the general availability of their required treatment. Government hospitals in Kurdistan are often lacking in stocked medications. The health demands of a post-crisis population invariably exceeds the supplies and infrastructure available in the region. The presence and influx of refugees and IDPs since 2014 has only stretched this situation further. Even as IDPs and refugees arrive at hospitals to collect medications, they are often discriminated against by working healthcare professionals. Their needs are frequently met last, if at all.
HandSAP helps beneficiaries by:
Providing and reimbursing expensive, hard-to-find and/or chronic medications.
Funding complex and expensive surgical procedures, and providing follow up care and check ups.
Funding and accompanying beneficiaries for specialist assessments, laboratory tests and examinations (e.g. CT, MRI, PET scans).
Reimbursing transport expenses from visits to medical facilities.
Funding and sourcing mobility and sensory aids, including prosthetics.
Reimbursing rehabilitation and physiotherapy treatment programmes.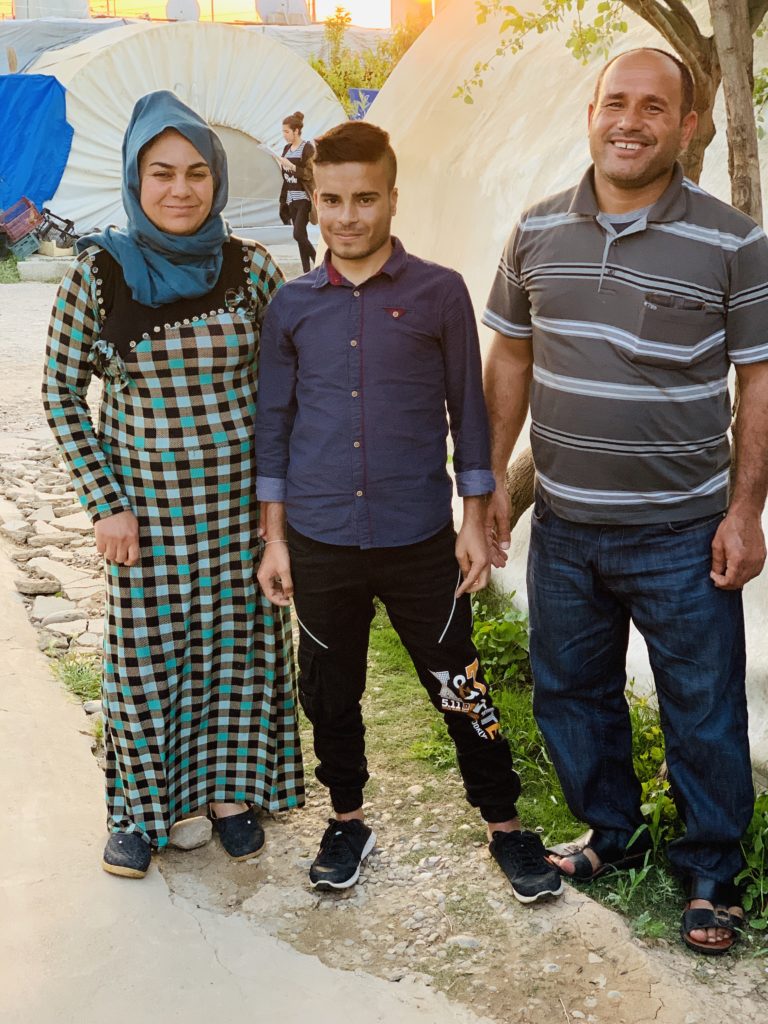 Khalid, above centre, lost his hearing following a petrol bomb explosion. STEP-IN's HandSAP programme funded his cochlear implant surgery, allowing Khalid to hear once again.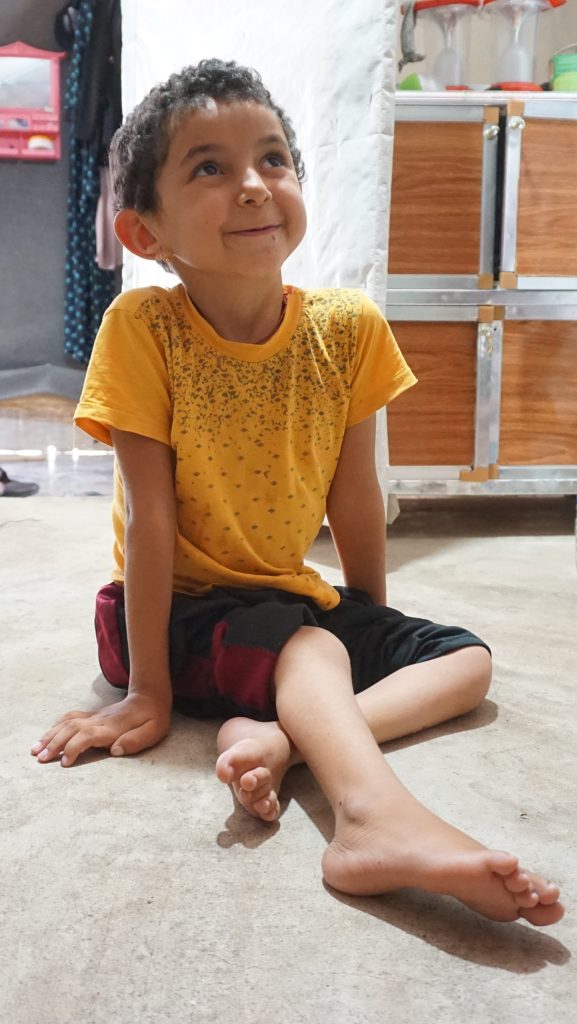 Samira (name changed), above, was able to access physiotherapy, and received supportive leg braces, helping her to walk again.
You can read more about the origins of our HandSAP programme here.
For the duration of the programme a number of patrons and partners helped us provide specialist care to people most in need:
L'Association pour l'Aide aux Jeune Infirmes et aux Personnes Handicapées
Caritas Antoniana
Caritas Slovakia (Survivors Fund)
Knights of Columbus
Malak Foundation
USAID
But most of all, HandSAP has been funded by the generosity of private donors and members of the public. Although the HandSAP programme is no longer an ongoing project, STEP-IN will continue to support those seeking advanced medical care wherever possible. If you would like to support us in this cause your donations would be greatly appreciated by both us and our beneficiaries.
<form action="https://www.paypal.com/cgi-bin/webscr" method="post" target="_top"><!-- [et_pb_line_break_holder] --> <input type="hidden" name="cmd" value="_s-xclick"><!-- [et_pb_line_break_holder] --> <input type="hidden" name="hosted_button_id" value="44FMB8CVLMNEA"><!-- [et_pb_line_break_holder] --> <input type="submit" name="submit" class="et_pb_button et_pb_button_0 et_pb_module et_pb_bg_layout_dark" value="DONATE"><!-- [et_pb_line_break_holder] --> </form><!-- [et_pb_line_break_holder] -->