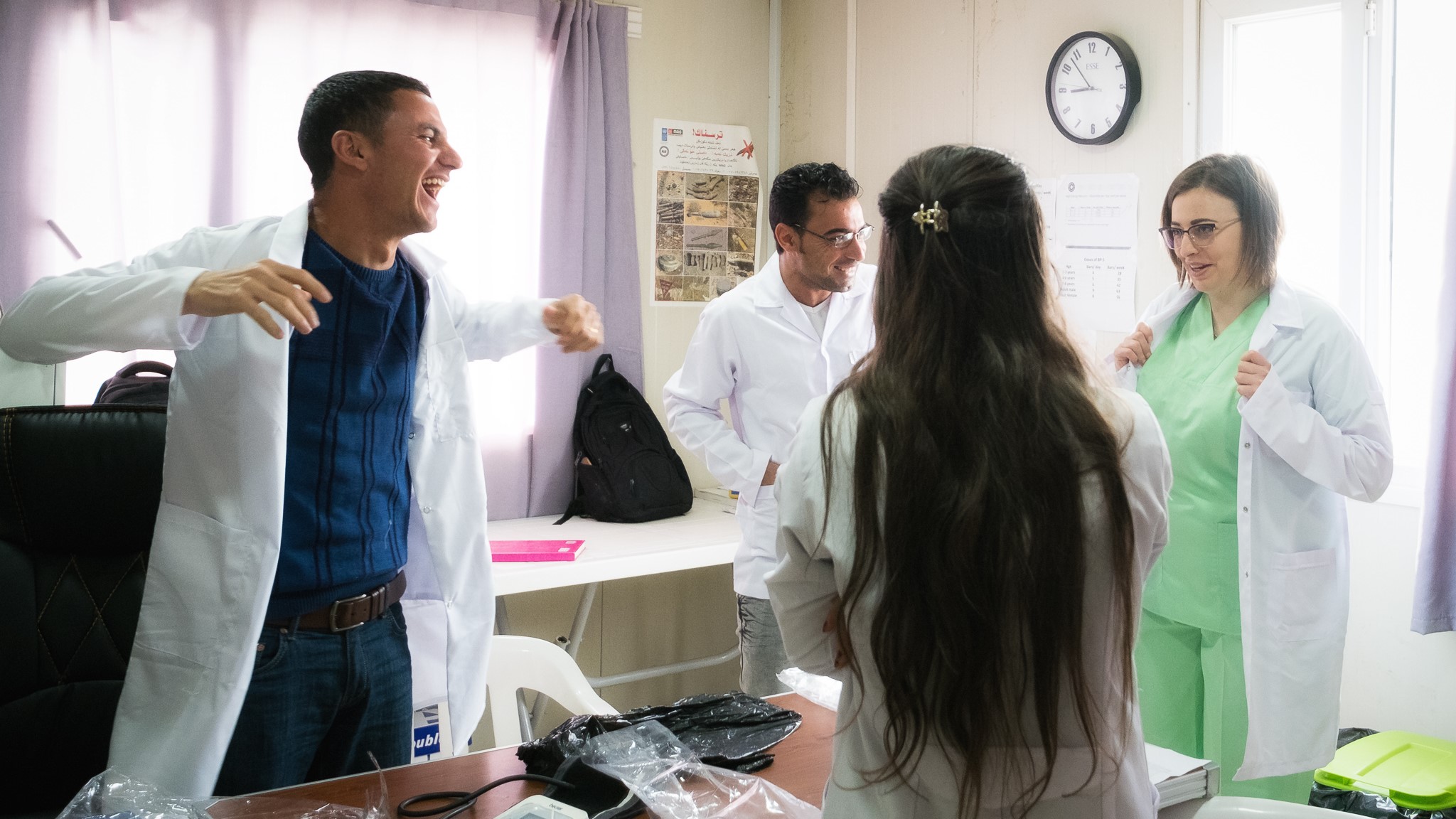 Medical Doctors
If you are a medical doctor with at least two years of professional medical experience, you speak fluent English, and you're interested in joining one of our teams in Iraq – contact us today! The welcoming and kind people of Iraq are urgently waiting for your help.
Our teams provide mainly primary health care, but we also welcome specialist doctors: gynecologist, pediatricians, diabetologists, cardiologists or psychiatrists.
The main requirements are:
– good knowledge of English (spoken and written)
– minimum 2 years of professional experience
Ethnic and religious discrimination is a sad reality in Iraq, and it can be perceived the strongest on the level of interpersonal relations. People who survived a nightmare continue to be exposed to a humiliating treatment, which takes place also in healthcare institutions. By employing non-Iraqi doctors, who work in close cooperation with local paramedics personnel, we manage to eliminate the elements of prejudice and discrimination from our medical clinics. This results in a multinational, dynamic, dedicated and professional team. Our doctors work through English speaking nurses-translators, and periodically switch clinics to ensure availability of the broadest possible spectrum of specialists to our patients, ensure peer-control and consolidate the whole STEP-IN team.
Do not be afraid! We care very much for the safety of our multinational team, as well as for the work comfort and living comfort of our doctors.
To know more, simply send us an email: hr@step-in-project.org
To donate to STEP-IN via PAYPAL, click here:
<form action="https://www.paypal.com/en_US/cgi-bin/webscr" method="post" target="_top"><!-- [et_pb_line_break_holder] --> <input type="hidden" name="cmd" value="_s-xclick"><!-- [et_pb_line_break_holder] --> <input type="hidden" name="hosted_button_id" value="44FMB8CVLMNEA"><!-- [et_pb_line_break_holder] --> <input type="hidden" name="lc" value="US"><!-- [et_pb_line_break_holder] --> <input type="submit" name="submit" class="btn-donate et_pb_button et_pb_button_0 et_pb_module et_pb_bg_layout_dark" value="DONATE"><!-- [et_pb_line_break_holder] --> </form><!-- [et_pb_line_break_holder] -->