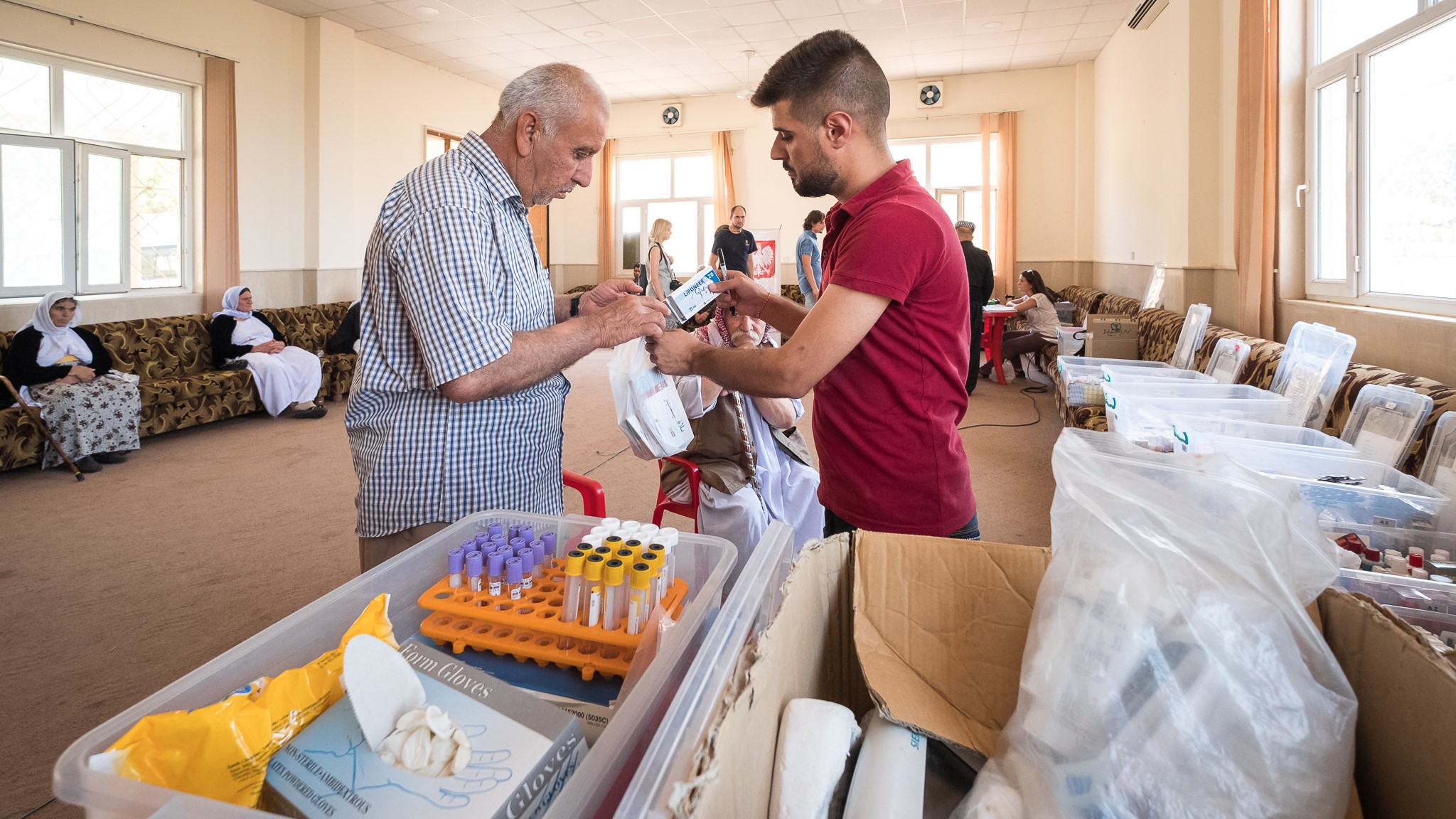 Mobile Clinic of blessed father Jerzy Popieluszko
The mobile clinic visits villages in Dohuk and Nineveh governorates, bringing health care to the displaced Iraqis in places where it is needed the most. Our patients are mostly Yezidis, and in part also Muslims, who were forced to flee before ISIS in 2014. They settled in rented houses, makeshift shelters and unfinished buildings in villages around Dohuk city and in Nineveh governorate.
We choose villages that we travel to with our mobile clinic very carefully. The idea to start a mobile clinic started when we realized that there are too many people living in this region that do not have access to any healthcare whatsoever. At the beginning, we were doing village assessments. This consists of a small team that visits mukhtars (leaders of the villages) in a village we consider in need of a medical care. With the medicine packed into a few plastic rates, a handful of basic medical equipment and a small van, our cost-effective and reliable mobile team brings a wide range of basic medical services to people who otherwise would have no access to them.
To donate to STEP-IN via PAYPAL, click here:
<form action="https://www.paypal.com/en_US/cgi-bin/webscr" method="post" target="_top"><!-- [et_pb_line_break_holder] --> <input type="hidden" name="cmd" value="_s-xclick"><!-- [et_pb_line_break_holder] --> <input type="hidden" name="hosted_button_id" value="44FMB8CVLMNEA"><!-- [et_pb_line_break_holder] --> <input type="hidden" name="lc" value="US"><!-- [et_pb_line_break_holder] --> <input type="submit" name="submit" class="btn-donate et_pb_button et_pb_button_0 et_pb_module et_pb_bg_layout_dark" value="DONATE"><!-- [et_pb_line_break_holder] --> </form><!-- [et_pb_line_break_holder] -->