THE ONGOING CRISIS:
Since the US-led invasion of Iraq in 2003, the country has experienced near constant instability, guerilla warfare, and sectarian violence. It is estimated that, since 2003, there have been around 200,000 civilian deaths directly resulting from violence and approximately 5 million people have been internally displaced.
Of those people almost 1.8 million people were displaced through the 2014 expansion of the Islamic State.
2014:
During 2014 the Islamic State (ISIS) overran two thirds of Iraq, driving nearly 1.8 million Iraqi people from their homes in a single year.
In June 2014, ISIS occupied the city of Mosul and the Nineveh region of northern Iraq. Here the majority Christian population and their Shabak neighbours experienced numerous brutalities, ranging from forced conversions to mass executions, the majority fleeing to Erbil.
In the same month, ISIS slaughtered 1,700 unarmed Shia and Iraqi army cadets at the Camp Speicher Massacre. Sunni muslims from the Anbar province also fled to Sulaimania following their violent persecution if they did not accept the Islamic State.
In August, Islamic State militants launched a genocide against the Yezidi (Ezidi) people in the Sinjar region of northern Iraq. It is estimated the within the first few days of ISIS' occupation of the region 3,100 people died. More than half were executed, beheaded, or burnt alive and the remaining (mostly children) died of dehydration and starvation in temperatures above 50°C during the siege of Mount. Sinjar. 6,800 people were kidnapped, tortured, sold into slavery, and forced to become child soldiers. Of these people, 3,000 remain in slavery or are, to this day, unaccounted for.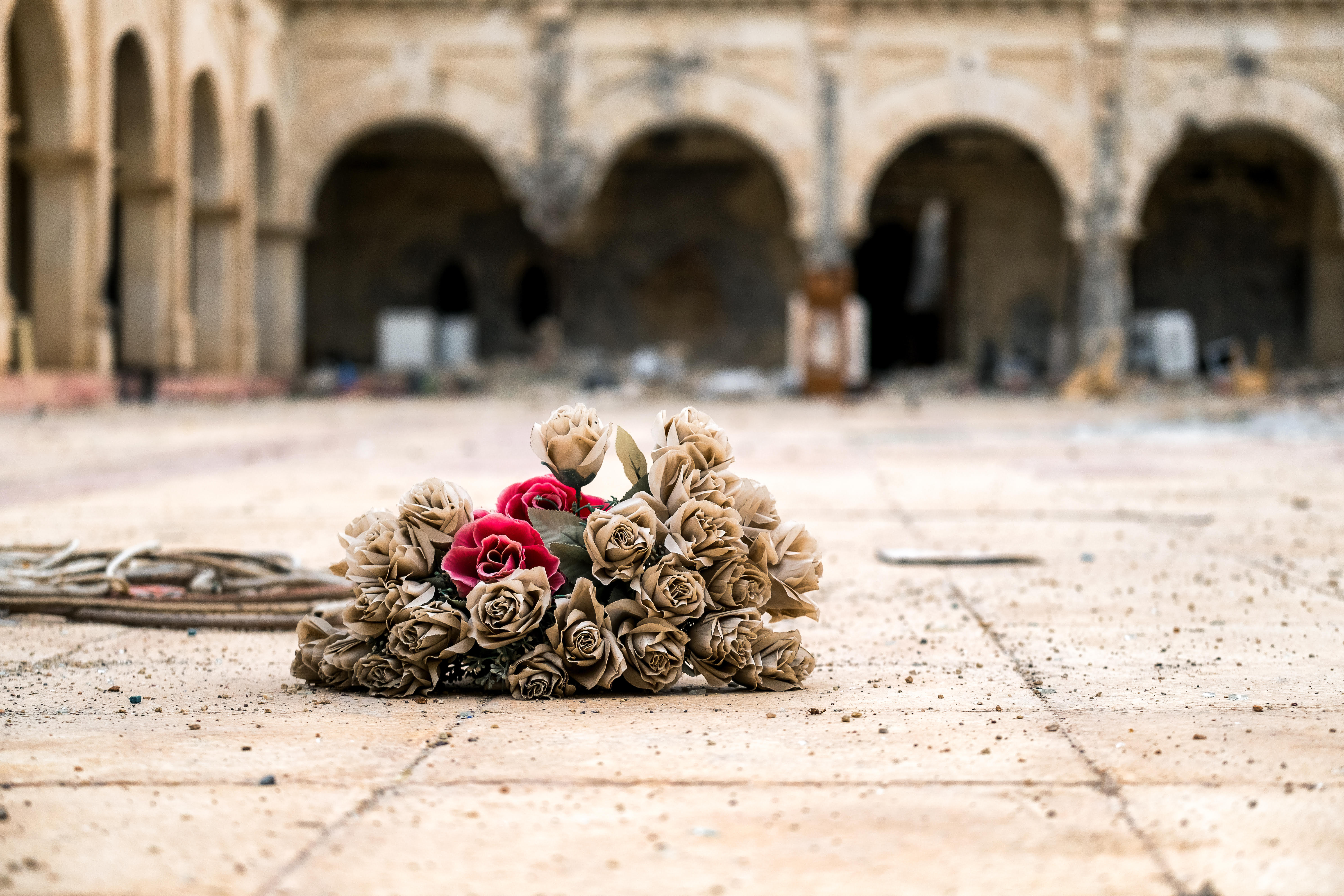 ..I spent that night near my husband's side. I was looking at his body and in the morning I noticed that he wasn't breathing… One Christian was near and I asked him to check if my husband was still alive. He checked the pulse and told me that Ayouka was dead…
PRESENT DAY:
In Dohuk and Erbil, the number of remaining IDPs (internally displaced peoples) and refugees exceed the number of those that have returned home. Many feel they have nothing to return to 'but bones'.
An estimated 1.05 million displaced people remain in Iraqi Kurdistan. Many in temporary accommodations, rural camps that have become their homes for the past 6 years.
The statistics from December 2019 show:
IDPs residing in Iraqi Kurdistan
Refugees residing in Iraqi Kurdistan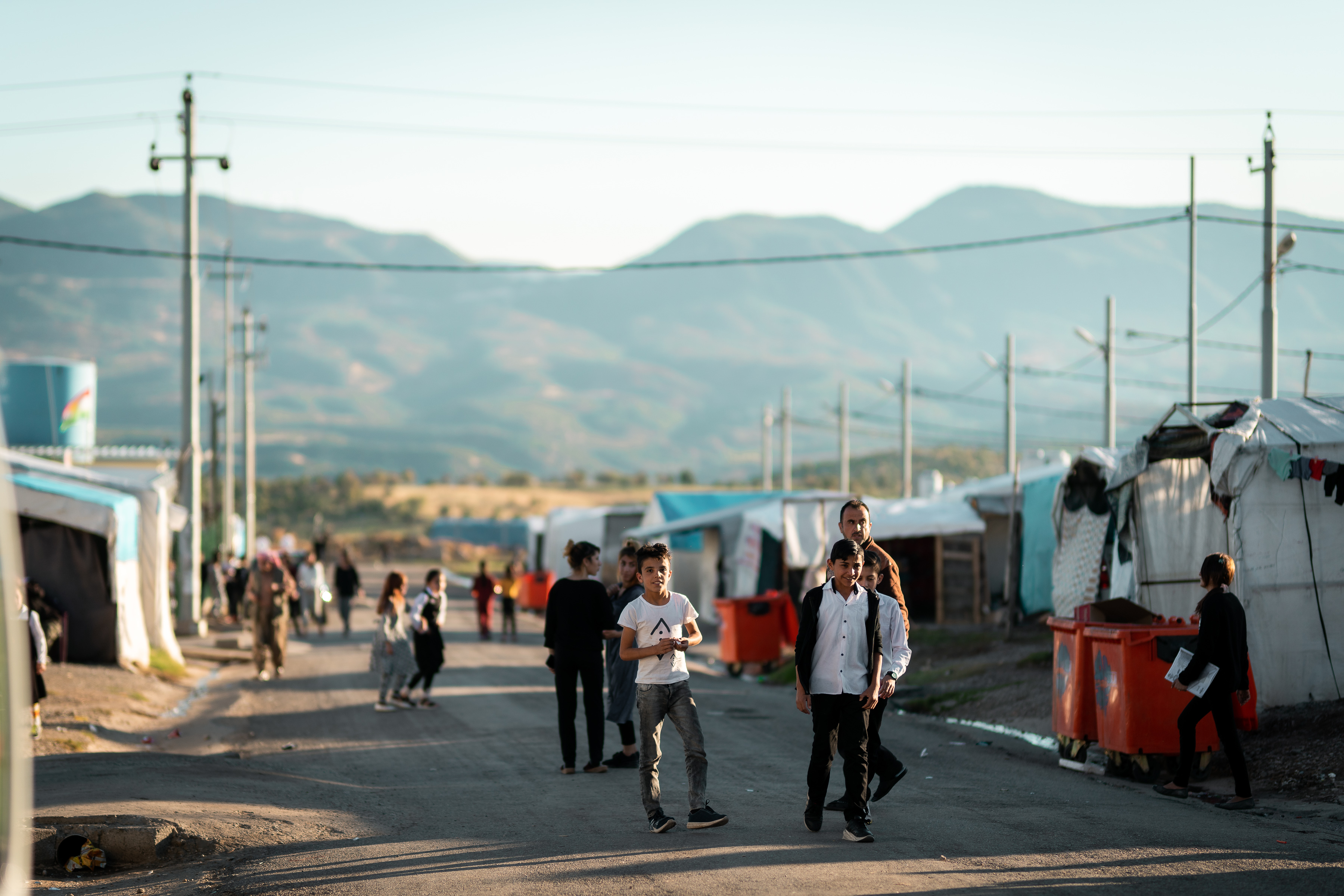 The ratio of camp to non-camp residencies is as follows:
IDPs residing in CAMPS

27%

27%

Refugees residing in CAMPS

39%

39%
79% of ALL camp-residing IDPs and 61% of ALL camp-residing Refugees live in the Duhok region of Kurdistan, where STEP-IN operates.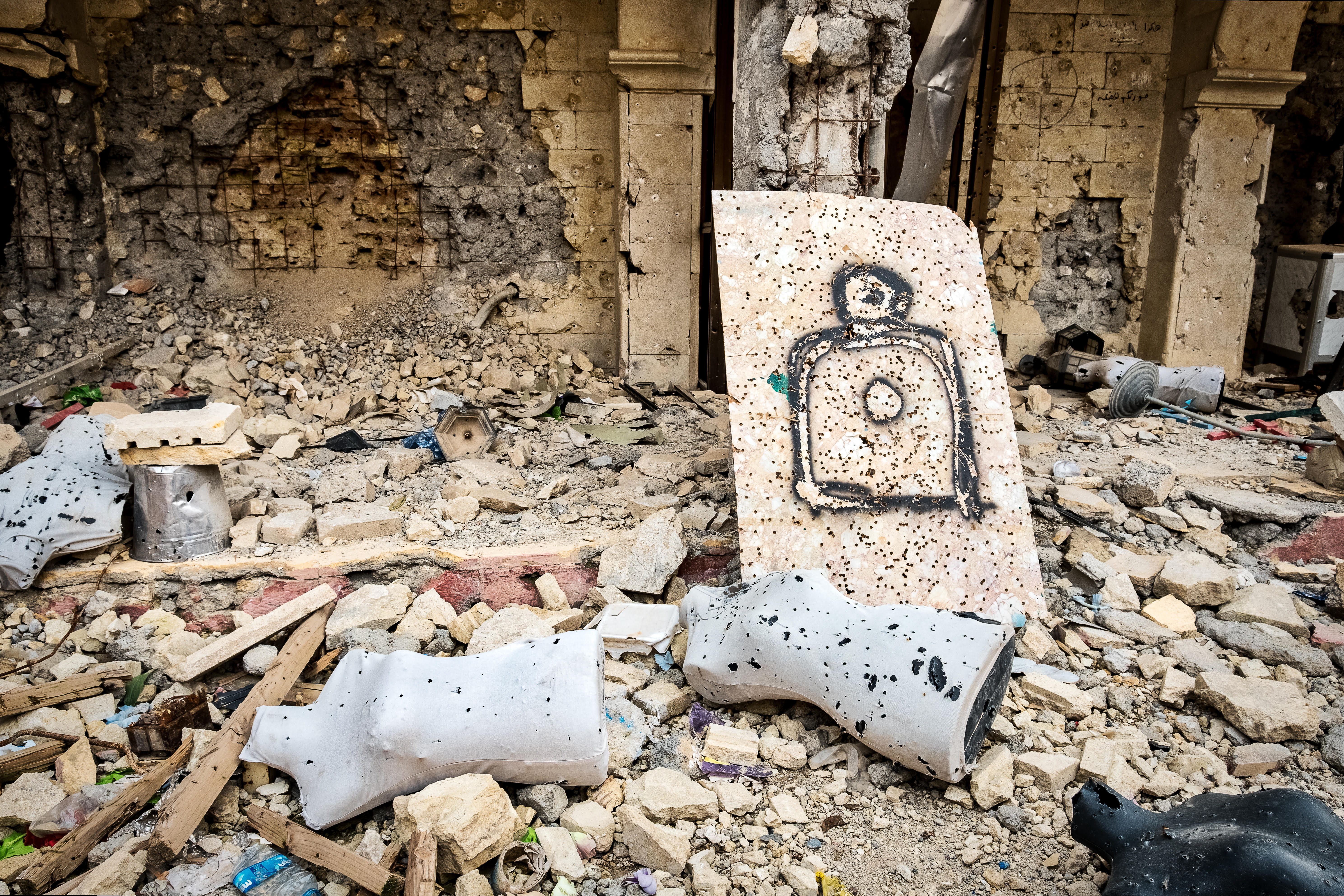 … then he eventually came and took me to Wardia village where he put me in a house next to a Daesh military base. It was there he raped me. I begged him to take me back to my family. I told him that I would talk to my uncle and he would send money as much as needed. But the militant refused.
ISIS targeted each and every religious and ethnic minority within it's occupied territory (Syria and Iraq) without mercy. Systematically murdering families, enslaving women and children, and committing unimaginable war crimes.
As a result, Kurdistan houses people of multiple religions, sects, and nationalities.
Backgrounds of IDPs in Kurdistan:
Sunni Arabs

40%

40%

Yezidis

30%

30%

Muslim Kurds

13%

13%

Christians

7%

7%

Other (Shia, Shabak, Armenian etc.)

10%

10%
Backgrounds of refugees in Kurdistan:
Syrian

92.4%

92.4%

Turkish

3.2%

3.2%

Iranian

4.1%

4.1%

Palestinian

0.3%

0.3%
Health and Infrastructure:
Current statistic surrounding the social and economic circumstance of people residing in Iraq and Iraqi Kurdistan are hard to come by as many larger organisations have withdrawn from the area despite the continued need for aid.
Government hospitals in Kurdistan are often lacking in stocked medications. The health demands of a post-crisis population invariably exceeds the supplies and infrastructure available in the region. The presence and influx of refugees and IDPs since 2014 have only stretched this situation further. The Kurdistan Regional Government (KRG) is still heavily dependent on Iraq's federal budget and according to the Minister of Health for the Kurdistan Region, Saman Barzinji, Kurdistan's share only covers
"43% of the region's existing needs"
This leaves huge numbers of the population living without access to essential healthcare and medications.