We are a non-profit organization focused on providing healthcare in humanitarian and post-humanitarian contexts.
OUR PURPOSE
Effectively deliver a comprehensive range of services focused on health in its holistic definition.
We believe that such an approach is the best way to support people and communities we work with, creating the conditions in which they can reach their full potential.  
Health for all. Dignity for all.
To provide quality, equitable healthcare and promote a social environment that allows well-being in all its dimensions.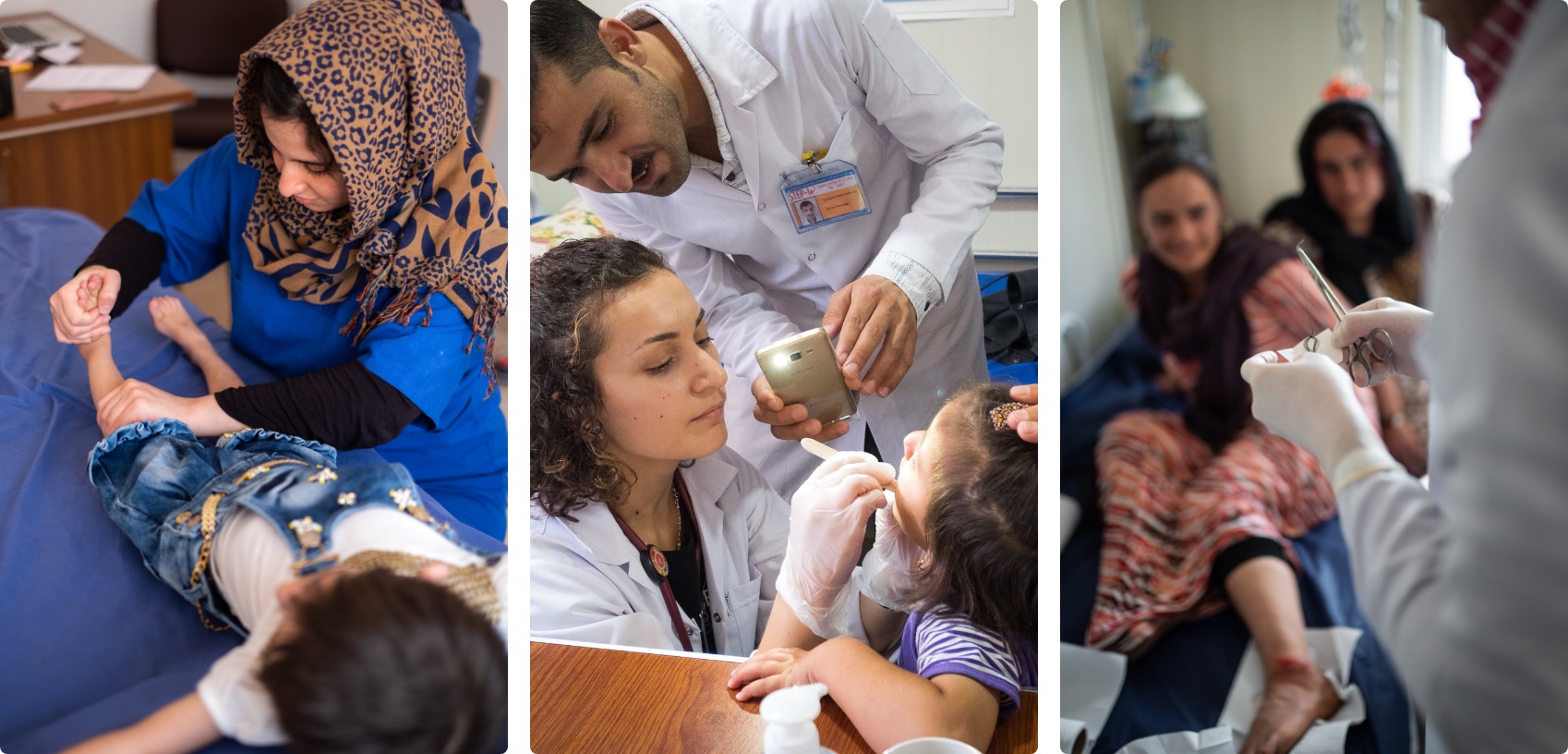 Dignity
All human beings possess a special value intrinsic to their humanity and as such are worthy of respect.
Equity
Every human being is equal and should have a fair access to opportunities and services.
Quality over quantity
Effective and comprehensive services focused on individual needs result in life changing and long lasting outcomes.
Sustainability
While focused on health, promote economic viability, prioritise environmental protection and invest in social capital to obtain sustainable and durable results.
Adaptable
Maintaining agility and flexible practices to quickly adjust to changing circumstances.
Attuned
Staying close to the community for and with whom we work; adjusting the work to the needs every step of the way.
Cohesive
Promoting inclusiveness and diversity by gathering individuals from across various communities to achieve common goals and strengthen community ties.
Holistic
Implementing a comprehensive and multidisciplinary approach that addresses issues from multiple perspectives and produces enduring change.
STEP IN
to save lives and promote human dignity.
WALK WITH
the people, understand the challenges they face and participate in finding the solutions.
HELP GROW
and thrive the communities we work with by embracing various determinants of health, leading to complete physical, mental and social well-being.
Wide range of primary health services including prenatal and postnatal care, nutrition screening, emergency services, laboratory investigations, USG examination.
Campaigns conducted by trained community health workers on subjects relevant to the communities.
Individual and group therapy adapted to patients' needs.
Mental health
consultations
Individual and group sessions led by psychologists, psychotherapists and psychiatrists.
Patients assisted to reach secondary and tertiary health care
Health and Social Aid Programme supports disadvantaged patients with complex, pressing health problems.
Whenever we can we create income possibilities for the communities we work with.
We cannot do it without our donors and partners
With your support we will:
Increase the number of people we reach with healthcare while keeping high quality of our services.
Broaden the scope of our programs to address more health determinants.
Develop the ability to timely respond to new emergencies and crises.