Since 2015, when STEP-IN worked primarily in Iraq, Ukrainians were forming a large part of our team. Doctors, coordinators, accountants, most of our former colleagues got affected in one way or another when the war in Ukraine started. As a Slovak NGO it is natural for us to mobilise all of our resources to respond to this new situation.
STEP-IN works in the field of healthcare by supporting the existing healthcare system and providing health care services independently. We make sure both physical and psychological needs of the affected population are addressed.
Border crossing Crisis Intervention Point
Residing on the Ukrainian side, in Malyi Bereznyi, where people crossing to Slovakia can receive information, a warm meal and a place to rest in their journey.
Provision of medical supplies
Provision of medicine and medical supplies to Ukrainian healthcare facilities. Our colleagues in Ukraine are assessing and collecting needs on the ground. The Slovak part of the team purchases the requested items and coordinates donations from partners. We then deliver supplies directly to where they are needed.
The MMTs, as we call them, travel to areas where the existing healthcare system struggles to meet the needs of displaced and hosting communities.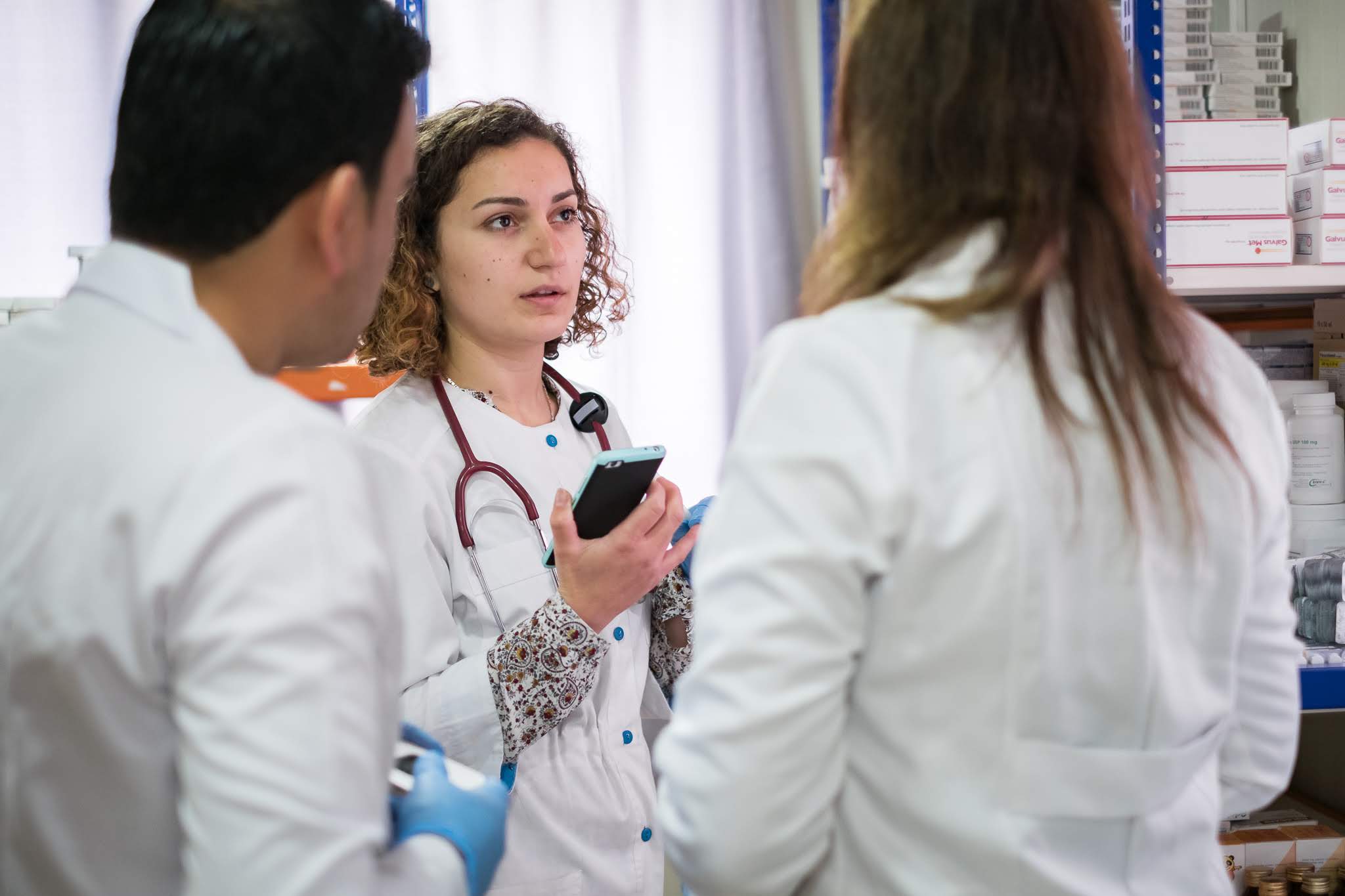 Mobile training team consisting of specialists delivering 3 types of training: polytrauma care, psychological first aid and training for trainers in medical first aid. The target group are local first responders. This mobile unit travels through areas in the east of Ukraine where the need for such knowledge is the greatest, due to the ongoing conflict. 
Significant part of these activities is funded from the official development aid fund of the Ministry of Foreign Affairs of Slovak Republic, under the project "Zlepšenie fyzického a duševného zdravia obyvateľstva zasiahnutého ozbrojeným konfliktom a zvýšenie kompetencií zdravotníckeho personálu na východnej Ukrajine" number SAMRS/2022/HUM/2/UA/1/4.
We are grateful for this support.

Attuned to the needs on the ground we will add to and adapt our activities as we go.